Infusionsoft product bundles make it easy to sell one or more products together, along with an optional pre-applied promo code. You can also choose which shopping cart theme to use for the bundled product and which type of cart checkout you'd like (single- or multi-step).
Create Your Bundle
To create your bundle, go to E-Commerce→E-Commerce Setup, then choose Product Bundle Links.
Next, choose one or more products to add to your bundle. Choose your checkout type, theme, and optionally a promo code.
You can also prevent your customers from removing the items from their cart, and clear the cart before adding the bundled products.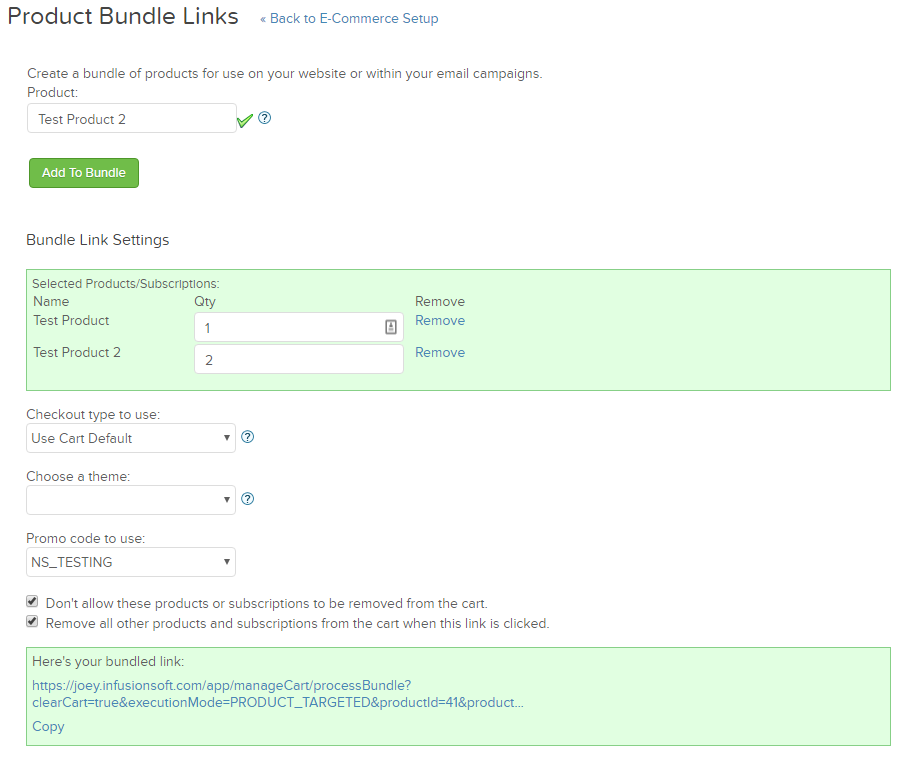 Use Your Link
You'll be given a product bundle link. Use this link in emails, on your website, or anywhere else you'd like to give your customers a one click option of adding multiple products or a pre-selected promo code to their cart.