If you find yourself frequently updating links in your Infusionsoft campaigns to point to the latest content, then you may want to switch to using campaign links. These special links can be included in multiple places within your campaign, and later be updated from a single location.
For example, you may want to link to your latest promotion, most recent blog post, or current webinar signup page. Instead of updating these links manually, potentially in several emails within your campaign, you can use a campaign link. This gives you the ability to quickly and easily change the web address whenever needed without having to dig into your campaign.
Create a Campaign Link
To get started, open your campaign. Click the Campaign button and select Links…. This will give you the ability to add a campaign link.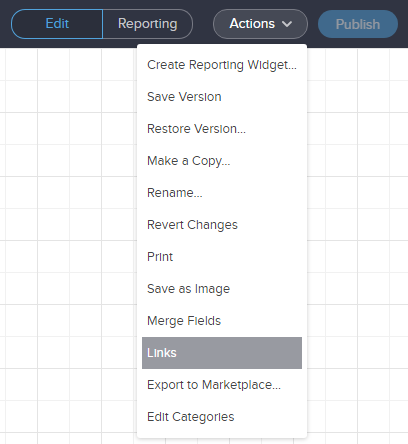 Setup Your Campaign Link
Click the green Add Link button to create a new Campaign Link. The name and description fields are for your own use; they won't be displayed to the recipient. The URL can be any website you'd like. Click the icon to save when you are done.

Add the Link to your Emails
Using a campaign link is easy. You can add it to your email just like a normal link. Instead of choosing Web address, select Campaign link, and then pick the campaign link you'd like to add.

Update your Link as Needed
When you need to update your link, go back to the Links… section of your campaign. Simply edit your link and save it. Your link will be updated as soon as you publish the campaign.