By default the Infusionsoft shopping cart and order forms show the credit card and PayPal options side by side. You may want to move the PayPal button above or below the credit card fields instead. This can make it more obvious to the customer that the credit card fields belong to the credit card option, or emphasize one payment option over the other.
You can move your PayPal button above the credit card fields like this: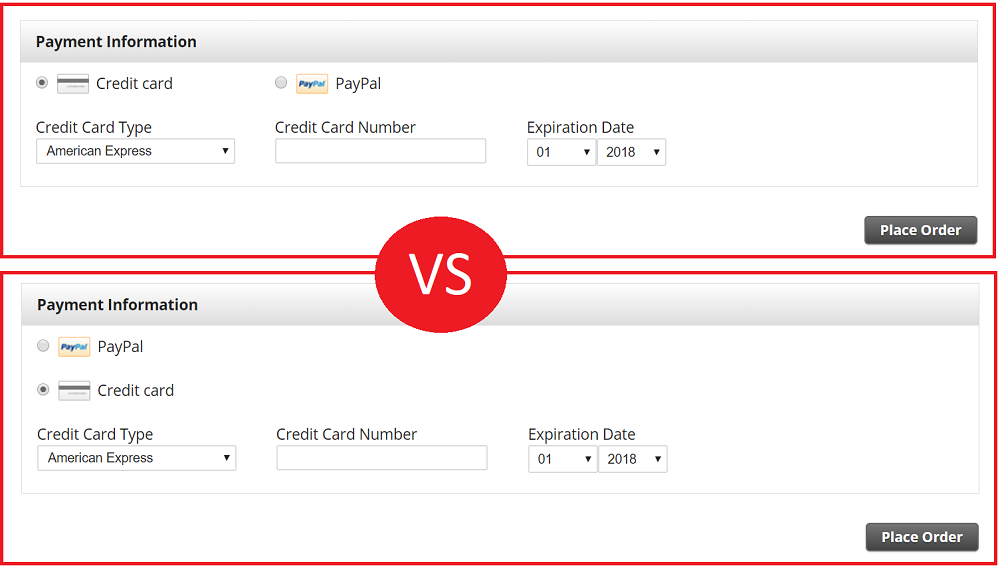 To move it above the credit card fields, add this Javascript code to your order form or shopping cart theme's HTML area:
<script type="text/javascript">// <![CDATA[
jQuery(document).ready(function(){
    jQuery('.paymentMethodTable tbody').prepend(
        jQuery("<tr>").append(
            jQuery("#payPalType").parent(),"<td></td>"
        )
    );

    jQuery('.paymentMethodTable tbody tr:eq(1)')
        .insertBefore(jQuery('.paymentMethodTable tbody tr:eq(0)'));
});
// ]]></script>
You can also move your PayPal button below the credit cards fields like this: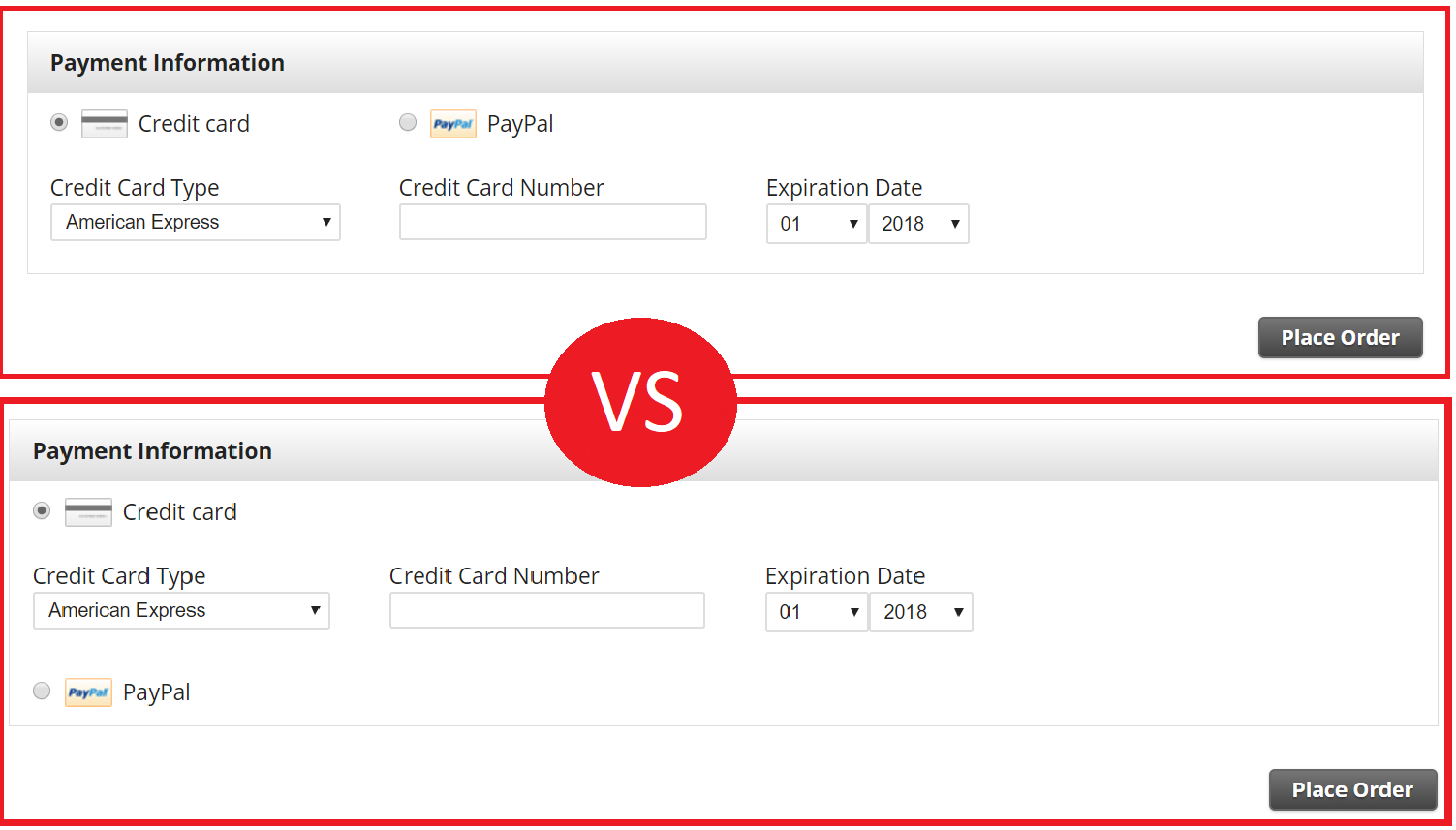 To move it below the credit card fields, add this Javascript code to your order form or shopping cart theme's HTML area:
<script type="text/javascript">// <![CDATA[
jQuery(document).ready(function(){
    jQuery('.paymentMethodTable tbody').append(
        jQuery("<tr>").append(
            jQuery("#payPalType").parent(),"<td></td>"
        )
    );
});
// ]]></script>
If this code doesn't work for you, let me know in the comments! This code has been tested in my own sandbox app, but I may need to tweak it a bit to work for you if your app is running a different version of Infusionsoft's shopping cart or order forms. Please make sure you include a link to a sample shopping cart or order form page when reporting a problem.