Infusionsoft doesn't provide a "forward to a friend" feature for your emails, but with a bit of effort you can add this feature to your emails on your own.
First you'll need to pick the subject line and body of the message that the friend will receive. You can't use HTML, and you can't include line breaks. The URL for the hosted version of your email will be added to the end of the body.
Fill out the form below with your subject line and body:
[cf]javascript[/cf]
Our site will convert your subject and message body into a format that will work in your Infusionsoft emails.
Edit your email in Infusionsoft and add an email address link. Copy and paste the text from above into the email address link in your email. For example: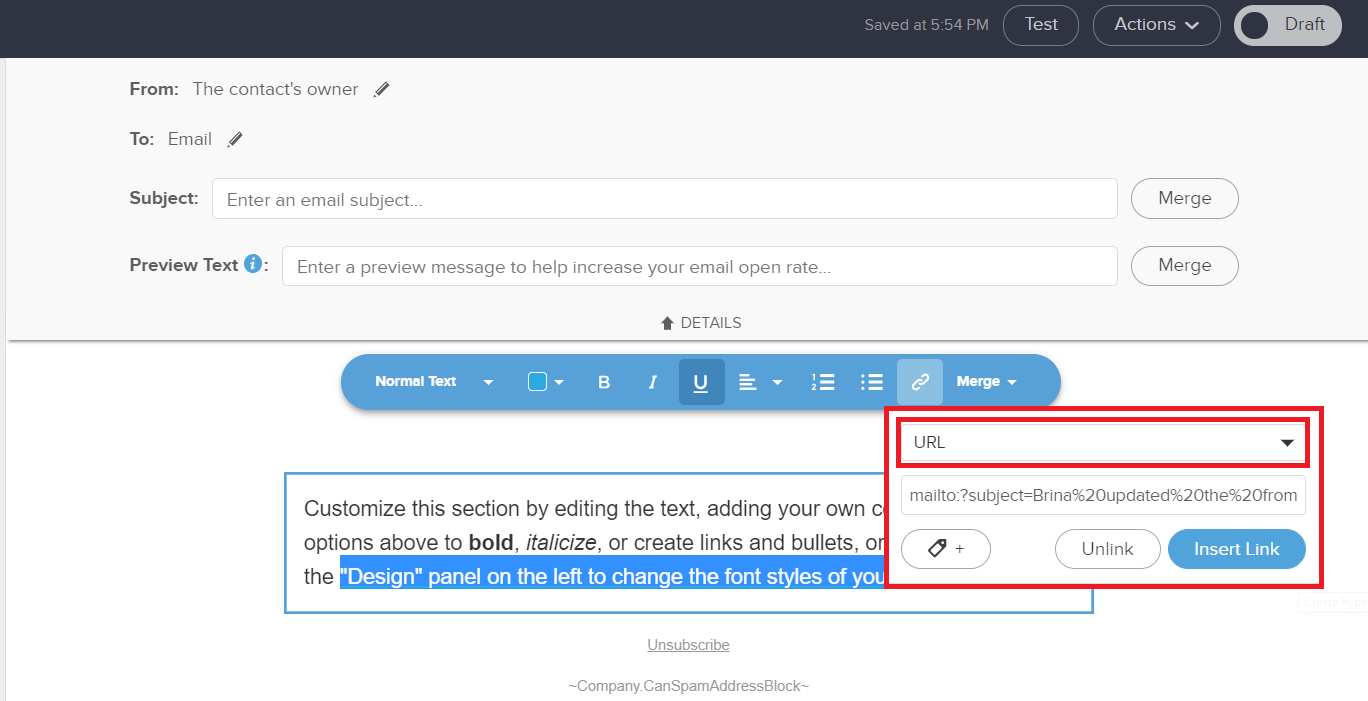 Click the Insert/Update button to finish.
When your reader gets the email and clicks the link, a new email will open in their mail client with the subject and body already filled out. They'll still need to pick a recipient, and they'll have the opportunity to change the subject/body if they want.